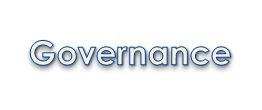 ---
Here you can read through the Annual Report, browse through Council Decisions, look over the different annual Budgets and find out the New Street Names. There is also an array of helpful and informative categories such as, Valuation & Rates, Performance Management, Policies, Tariffs, By-Laws, Financial Statements and Tender Awards.
Unauthorised Uses
Msunduzi Municipality has expressed concern at the increasing number of unauthorized uses, especially those zoned residential where businesses operate without prior authority in terms of the Town Planning Scheme. Such uses include tuck shops, crèches, panel beating & spray painting, welding, offices, driving schools, taxis, salons, etc.

A specialised task team with the necessary financial and human resources has been established to address the issue and those who fall foul of prevailing legislation will be prosecuted. In addition to a penalty of R50-00 a day, the offender will be formally prosecuted.

Should you wish to regularize or report an unauthorised use, or wish to learn more about proposed uses, kindly contact the Corporate Strategic Business Unit on the 5th Floor, Professor Nyembezi Building, 345 Church Street, Pietermaritzburg, or the Ward Councillor or call 033 392 2241, 033 392 2135 or 033 392 2611.
Copyright

©

2018 Msunduzi