{BANNER_STUFF}
Msunduzi Municipal Library Services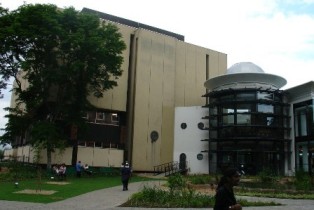 Msunduzi Municipal Library (formerly The Natal Society Library) has provided public library services for the people of Pietermaritzburg since May 1851.

On 17th June 1975 the Main Library building in Church Street was officially opened with much fanfare. When opened the main Library building was a beautifully furnished, well-equipped, modern library with plenty of space and ample facilities for its users.

However, by 1 April 2004, when the libraries and staff of The Natal Society were integrated into the Msunduzi Municipality and became the Msunduzi Municipal Library Services this building had become very shabby over the intervening years due to overuse and lack of maintenance. Thanks to 2 major Carnegie grants a new children's wing was built and opened in June 2006 and a major renovation project was begun on the old building in 2007.

In June 2005, during a major project where main streets and major public buildings in Pietermaritzburg were renamed, the Main Library building became the Bessie Head Library and was officially renamed on 12 July 2007.

The main library, ten branch libraries and the mobile services, aim to provide a comprehensive library service to all residents of the Msunduzi Municipal area.
Bessie Head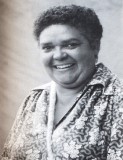 6th July 1937 ~ 26th April 1986
Bessie Amelia Emery was born on the 6th of July 1937 in Pietermaritzburg. She was born in a mental hospital, the daughter of a white woman named Bessie Amelia Birch and an unnamed black father. She was brought up in foster care and then in a mission orphanage. She obtained teaching qualifications in January 1957 and from 1956 to 1958 she taught at Clairwood Coloured School in Durban.
From 1958 to 1960 Bessie got involved in the world of journalism, working as a journalist for the Golden City Post and Drum magazine. At the beginning of 1960, she joined the Pan Africanist Congress, a political movement. On the first of September 1961 she married Harold Head and in March 1964 Bessie Head left South Africa on an exit permit to Botswana, where she lived and worked as a lecturer and writer until her death on April 26, 1986.
Her Books
The Cardinals, written in1961 and published in 1991
When Rain Clouds Gather, 1968 reflecting her involvement in agriculture at the Bamangwato Development Farm and her life in the refugee camp in Francistown)
Maru, 1971 dealing with racial prejudices
A Question of Power, 1973 dealing with the psychological effects of her mental breakdown and other issues such as race)
The Collector of Treasures, 1977 short stories reflecting different issues
Serowe: Village of the Rain Wind, 1981 short stories
A Bewitched Crossroad, 1984 novel about the history of Botswana
Copyright

©

2018 Msunduzi