{BANNER_STUFF}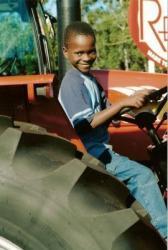 "Throughout its history, 'The Royal' has had the privilege of hosting merchants and businessmen who recognise the benefits and harmony of interacting with one another, the agricultural sector and the general public. Today the Show is the largest mixed exhibition incorporating a fully-fledged agricultural component on the continent of Africa. Not only does this include the exposition of some of the country's finest livestock and agricultural equipment but also a range of ancillary activities and displays covering the entire industrial, commercial and service sectors within the province.
Included in the mix is the 2100 sqm. Food Hall, where by way of exhibits and demonstrations the entire food chain from farm field to dining table is informatively portrayed. Similarly, the recently refurbished - century old - Crafts and Home Industries Hall affords young and old with an eclectic display of extraordinary talent. This includes embroidery, needlework, tapestries, knitting, painting, photography and wood sculpting. Other dedicated halls include those relating to regional tourism and business, all to complement a further 4000 sqm. under cover devoted to a broad mix of general displays.
Open site stands likewise cater for a mix of exhibits ranging from swimming pools to building requisites through to the latest cars and trucks. Also and more recently 'The Royal' has pleasingly seen a significant increase in the presence of materials handling and construction equipment; all indicating that the Show affords real value from a corporate marketing and branding perspective.
Full of contrasts, 'The Royal', with its unique ambience abutting the City of Pietermaritzburg with its own stream, is all about old friends, new introductions, long established traditions and stimulating new ideas. A truly pleasant and profitable experience for participants and visitors alike.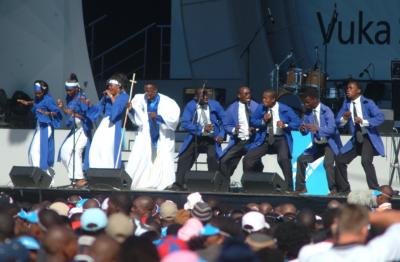 Music on the SABC Stage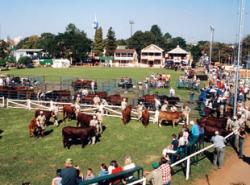 An opportunity to participate in the largest mixed exhibition incorporating a fully-fledged agricultural component on the Continent of Africa. An opportunity to participate in KwaZulu-Natal's largest audited annual event;
An opportunity to exhibit product in a province which not only has the largest population in South Africa but also the second highest GDP and disposable income. The province of KwaZulu-Natal is home to the broadest demographic representation in South Africa and the Royal Show therefore provides a unique opportunity to 'test' the market.

Approximately 8000 square metres under cover and 10 000 square metres of open exhibition space. A captive market of some 220 000 visitors. An exhibition where it is not uncommon for onsite sales to cover costs - a single motor vehicle manufacturer sold 8 vehicles off the stand in 2006, whilst in the same year a construction equipment exhibitor saw 8 excavators being purchased. An opportunity to capture a list of potential prospects;
A chance to promote products directly to a broad consumer base. An opportunity to allow potential buyers the facility to see, feel, touch and try the product. An assurance on the part of the organisers that products of consequence will not be juxtaposed with Sunday market type exhibits (which are increasingly in their own right being discouraged).
...and a facility which is open, friendly and relaxed with a charm and ambience all of its own ...
Average annual attendance: 220 000
Average number of exhibitors: 9380

Nature of Show: Mixed including a substantial agricultural component.
Relative size: The Royal Show is generally regarded as being the second largest mixed exhibition in the country.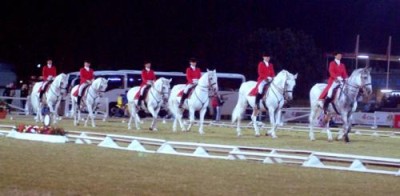 Copyright

©

2018 Msunduzi