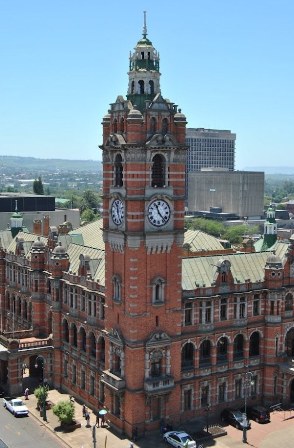 Pietermaritzburg, situated within the Msunduzi Municipal boundary, is the Capital City of The Province of Kwa-Zulu Natal. Pietermaritzburg has come a long way from the quiet, colonial outpost it once was. Today, it is a modern South African city that is home to over 600 000 people of diverse cultures.
Pietermaritzburg is the "City of Choice" because we are:
only 45 minutes by road from Durban, Africa's Busiest port;

only one hour away by road to The New King Shaka Airport;

only one hour by air from Pietermaritzburg Airport to OR Tambo International Airport (Johannesburg);

only 90 minutes from the central Drakensberg resorts;

the new capital of South Africa's most popular province, KwaZulu-Natal; our city's economy grew by an incredible 30% in 2003-2004 and continues to grow at an exceptional rate;

an educational centre of excellence;

home to great international events, such as the Comrades Marathon, the Duzi Marathon, the Midmar Mile, the Royal & Garden Show, Art & Cars in the Park and International cycling events like the UCI BMX World Championships.
Here one can walk in the footsteps of Gandhi, Mandela and Paton, and many other truly great South Africans.
Copyright

©

2018 Msunduzi